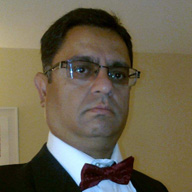 DR ATUL GANDECHA

– DENTIST B.D.S (GLAS) MFGDP (UK)
GDC No. 65536

Dr Gandecha qualified from university of Glasgow in 1990. Following a year of vocational training he worked as an associate in Enfield and Hackney. He took over the Hainault Dental Practice in 1994 and was a vocational trainer for newly qualified dentists for 11 years. In 1999 completed his diploma in Membership of Faculty of General Dental Practitioners from Royal College of Surgeons (MFGDP).

He enjoys all aspects of general dentistry especially extractions. His voluntary work includes participating in a Dental Volunteer programme in 2007 (Tanzania), organised by Bridge2aid training clinical assistants in emergency extraction techniques without electricity and running water. He is currently an active member of Redbridge Local Dental Committee LDC.

He is a past member of Professional Executive Committee at Redbridge Primary Care Trust, British Dental Association Representative Body and Private patients complaints panel set up by the General Dental Council. He did a skydive for Bridge2aid Dental Charity. He is a proud father of 2 boys and loves travelling.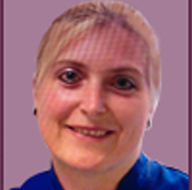 Joanna Mcgonagle

– DENTAL HYGIENIST
GDC No. 139256

Eastman Dental Hospital, CEB Dip Dental Hygiene 2010 & CEB Dip Dental Therapy 2010, London, GDC No. 139256. Joanna joined the practice in 2011, after studying at Eastman Dental Hospital, where she gained her duel diploma in dental hygiene and therapy. Additionally she was awarded the memorial 'Carol Chivers award,' recognising caring and communicative nature towards patients and delivering high standard of care.

She started working in dentistry in 1998 as a dental nurse and had the privilege of working alongside many specialists before embarking on her dental hygiene/therapy training.

After qualifying, Joanna worked in nhs/private practices in London and the local area, where she worked alongside a Periodontist. This involved providing preventative and supportive care, treatment and most importantly the development of patient education. Joanna is passionate about her work and cares about her patients. This has enhanced her experience of working with very nervous and medically compromised patients and she has always tried to show empathy and to be holistic in her approach. This enables even the most apprehensive of patients to receive treatment.

Away from work Joanna enjoys music and festivals, travel, sailing, walking and spending time in the forest with her young son, family and friends.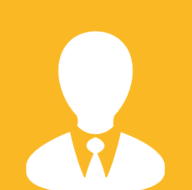 Helen Gerald

– DENTAL HYGIENIST
GDC No. 3064

Helen Gerald has worked for the Hainault Dental Practice for more than eight years, treating and maintaining the patients' oral health.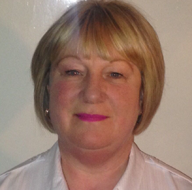 CAROL McMahon

– CQC MANAGER & CLINICAL MANAGER – 09/05/11
GDC No. 106129

Carol has over 30 years experience working in a dental environment and has worked as a Practice Manager. Her knowledge of dentistry and CQC policy is second to none, with her continuously attending courses to keep her knowledge current and up to date. Her bubbly nature and enthusiasm will put you at ease. Carol works alongside our Principal Dentist, Dr Gandecha (despite her being a Liverpool fan!)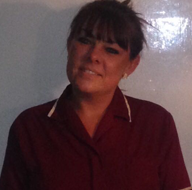 SHERYL McMahon

– DENTAL NURSE – 30/07/12
GDC No. 251657

Sheryl trained and qualified at the Royal London Hospital, gaining her National Certificate. Her special interests include oral surgery and orthodontics and implants. Sheryl has and is planning to expand her knowledge in these areas by attending the corresponding courses. She currently attends courses regularly for her CPD and is committed to providing excellent patient care.